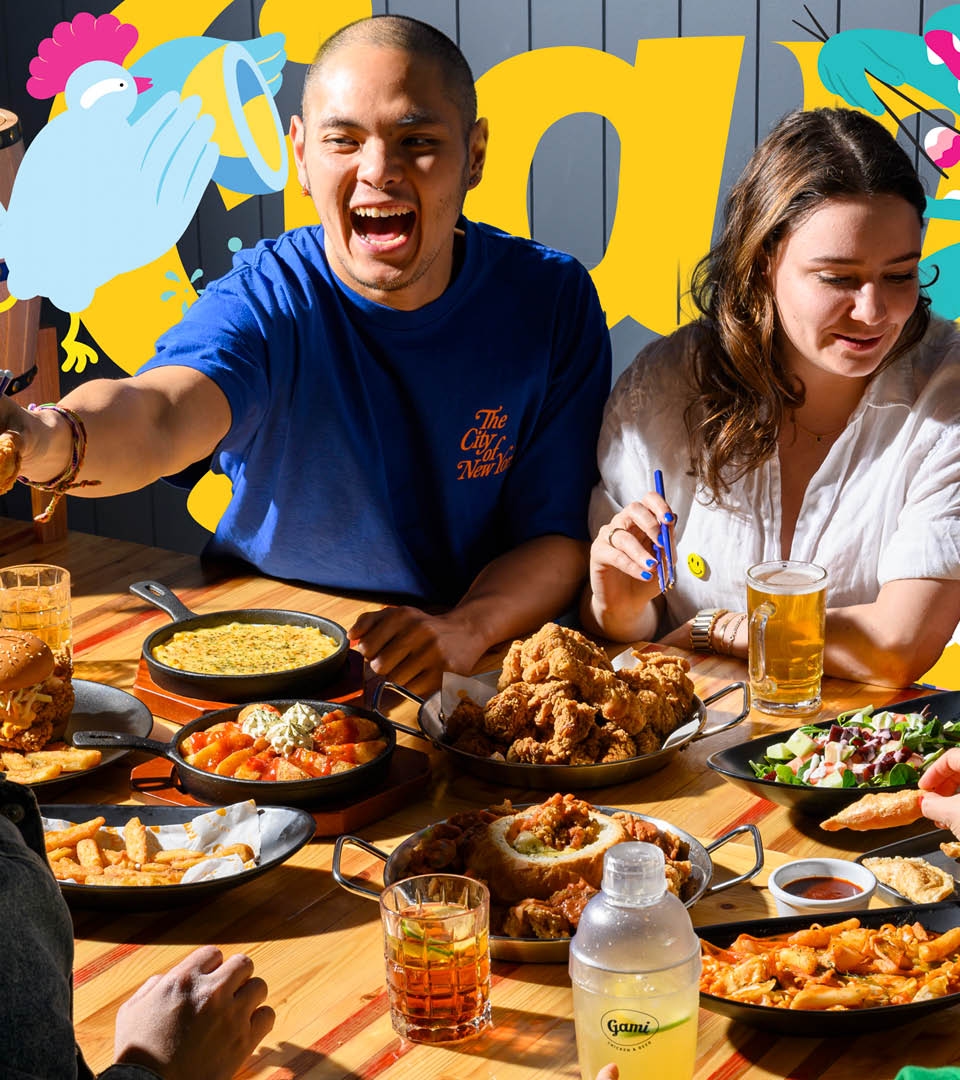 UNMISSABLE CHICKEN
PLAYGROUND was tasked with creating a new website for Gami Chicken and Beer. A beloved Melbourne-born franchise, Gami is packed with personality. Our job was to ensure the brand's new website captured its unique and vibrant spirit with captivating visuals, fun, lighthearted copy and an engaging user journey.
Social Media & Communications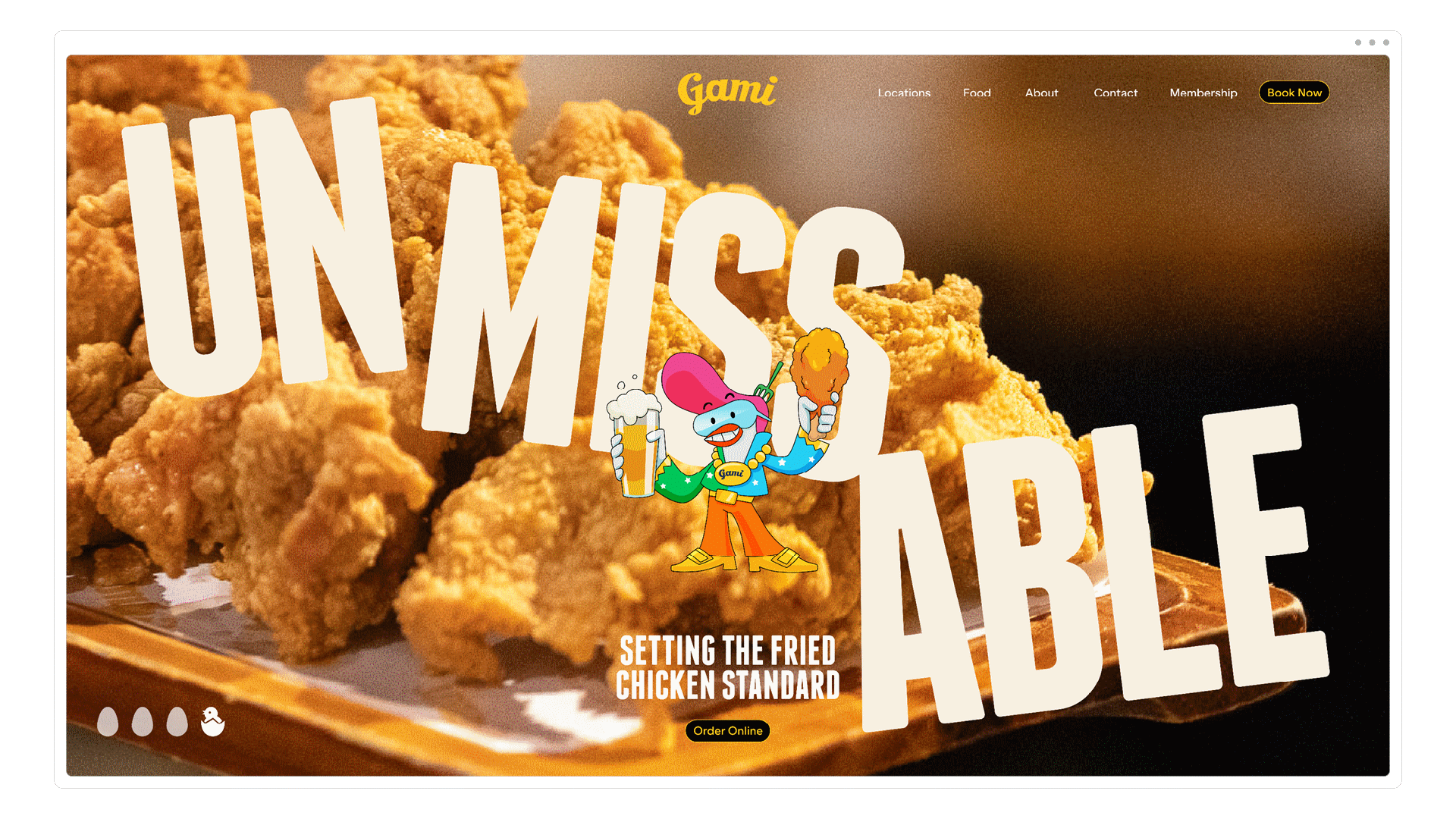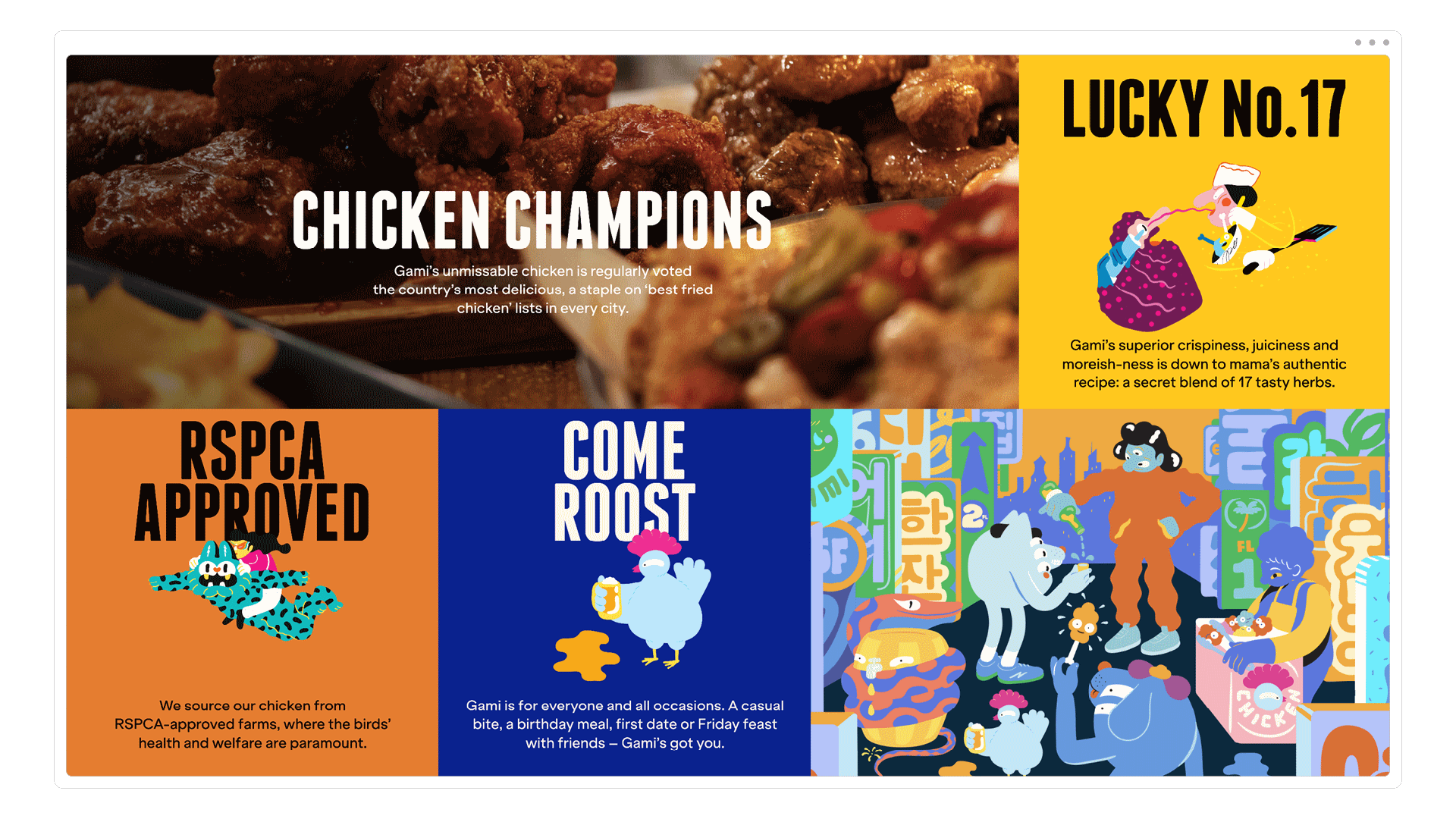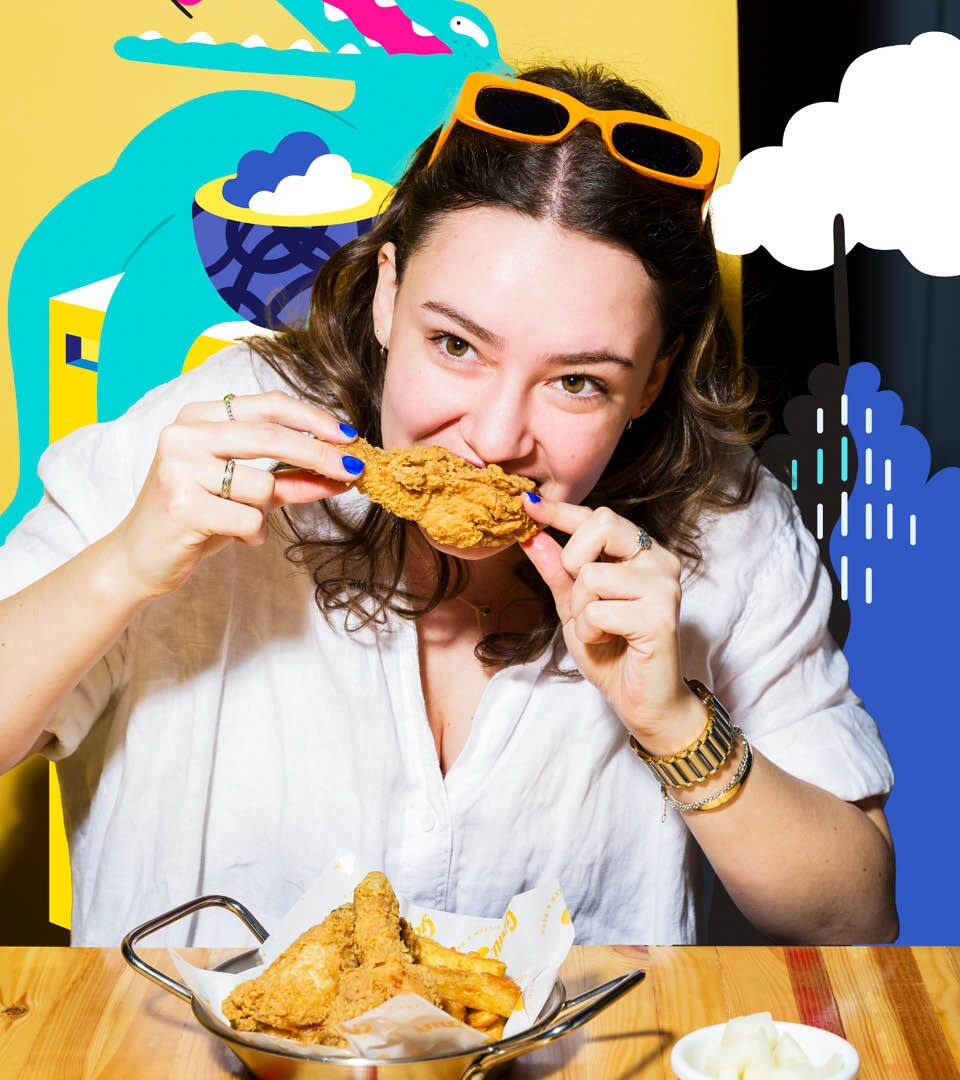 Gami is Korean for 'beautiful taste'. The brand is built on the Korean tradition of 'chimaek', which is the simple practice of enjoying fried chicken and beer with friends. At its heart, Gami is about experiencing delicious food and having fun. Accordingly, the website needed to capture this sincerity and energy, emanating fun from the first click and igniting the user's desire to taste and experience Gami in the flesh.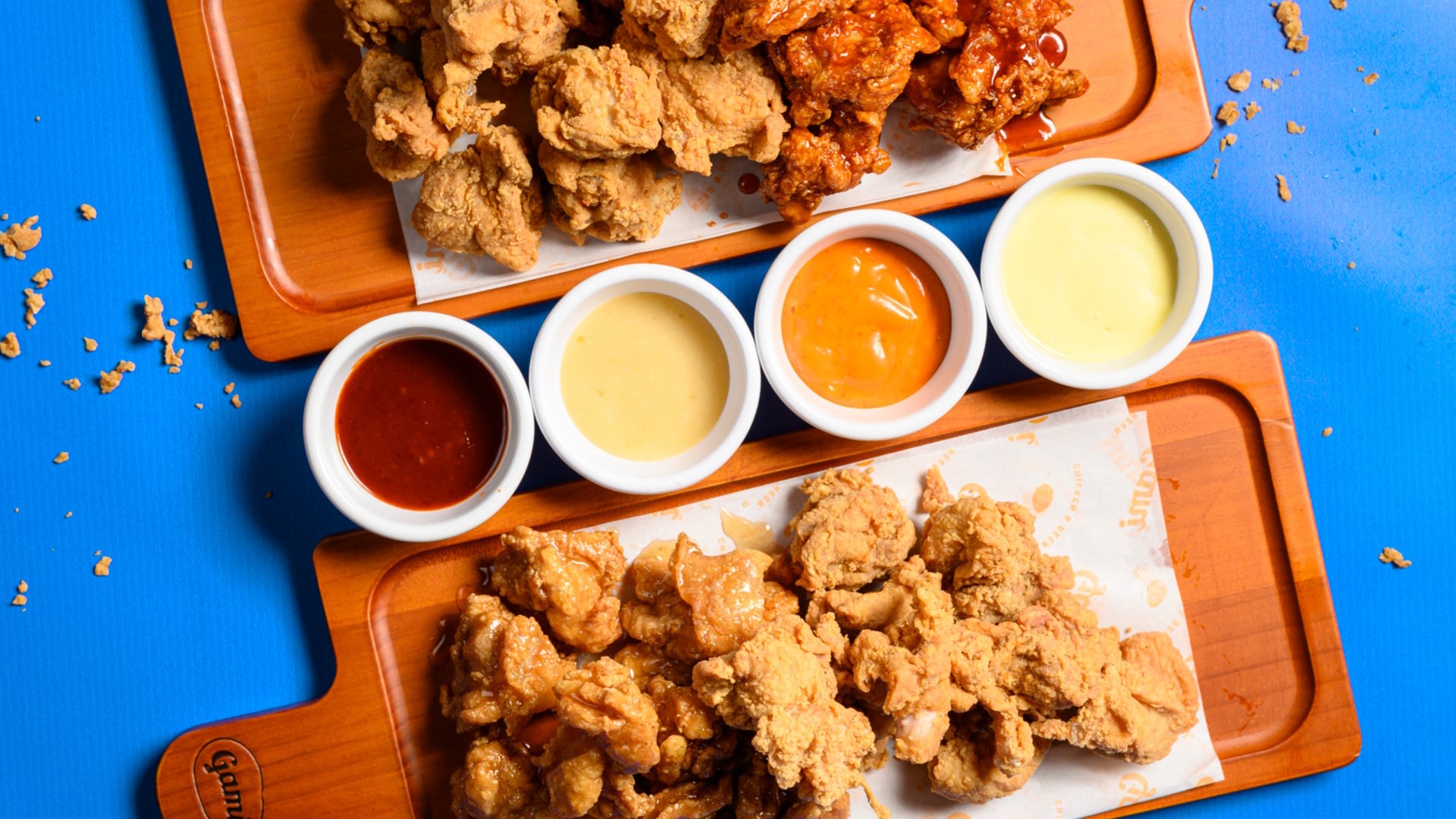 In refreshing Gami's website and visual language, PLAYGROUND had a ball working with the brand's existing illustrative elements – a rabble of colourful Gami characters by the legendary street artist Brolga. The colourful palette and uniqueness of Brolga's work helped to inform the website's palette, allowing us to introduce bright tones, exciting motion, and splashes of personality. This wild combination resulted in a website that truly leaps off the screen and makes your mouth water.