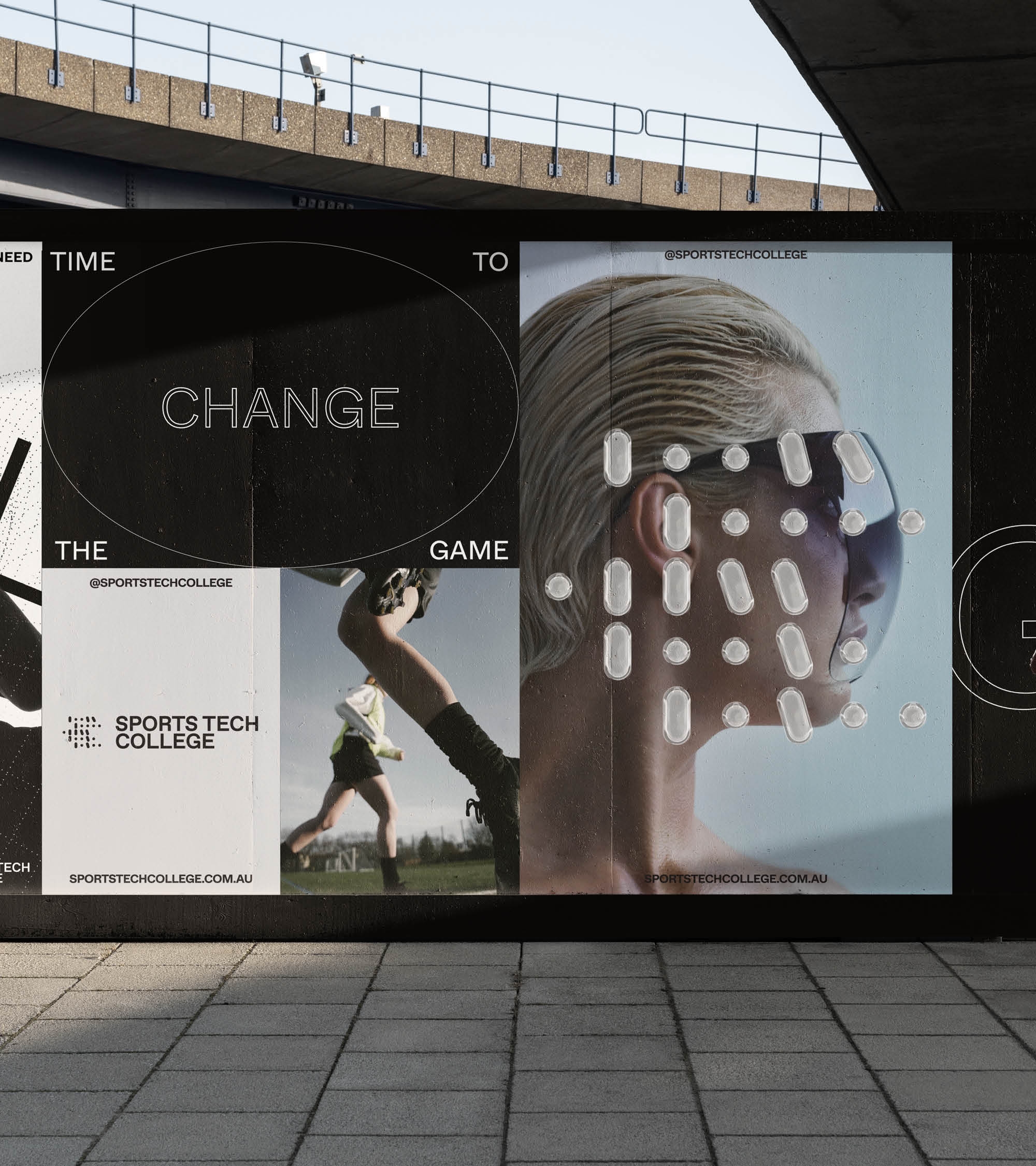 IT'S TIME TO CHANGE THE GAME
Sports Tech College (STC) promotes awareness, excellence and discipline in sports technology, sports data and sports innovation through world-class accreditation programs. Highly future-focused, STC exists at the very leading edge of sports technology, science and education. Needless to say, PLAYGROUND was excited to create its brand from scratch.
Social Media & Communications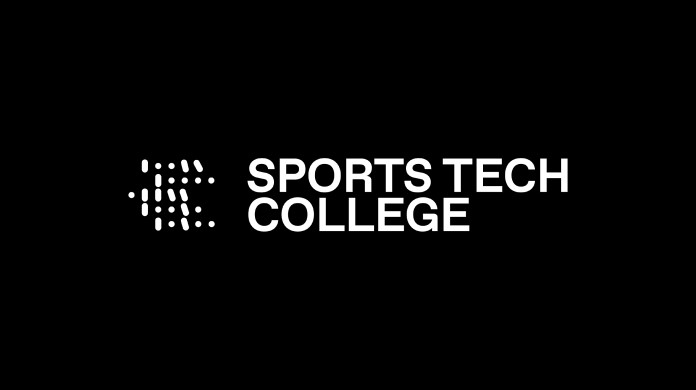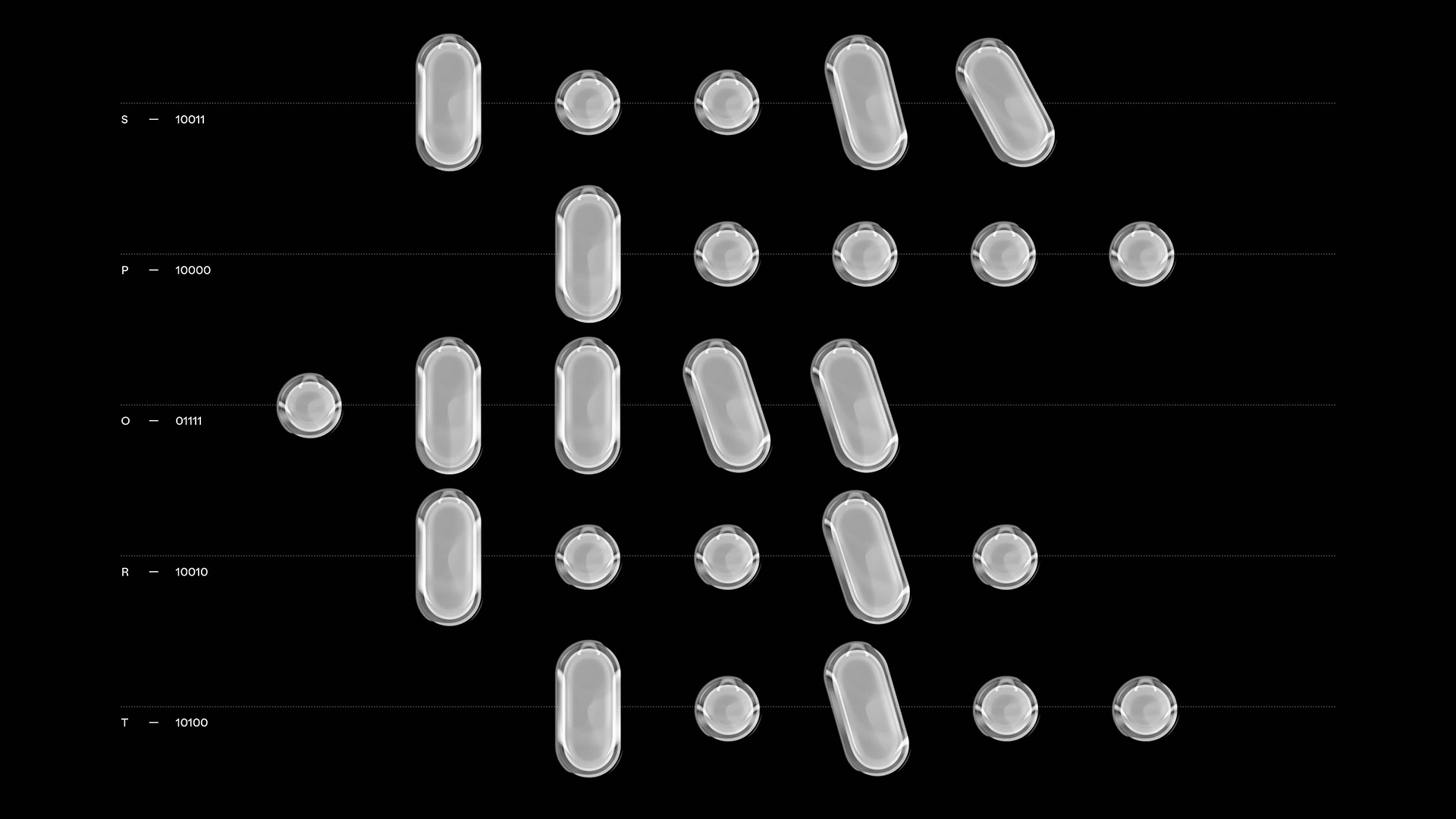 Under the ever-expanding umbrella of 'sports tech' sits an incredibly diverse range of technologies and evolving areas of study. Here's a few: robotics, smart-stadium tech, motion-capture drones, VR athlete training, esports and gaming and much more. PLAYGROUND's brand needed to capture not only STC's cutting-edge DNA, but also its incredibly wide-ranging offerings. The brand needed to feel future-focused and inspiring, and premium yet accessible.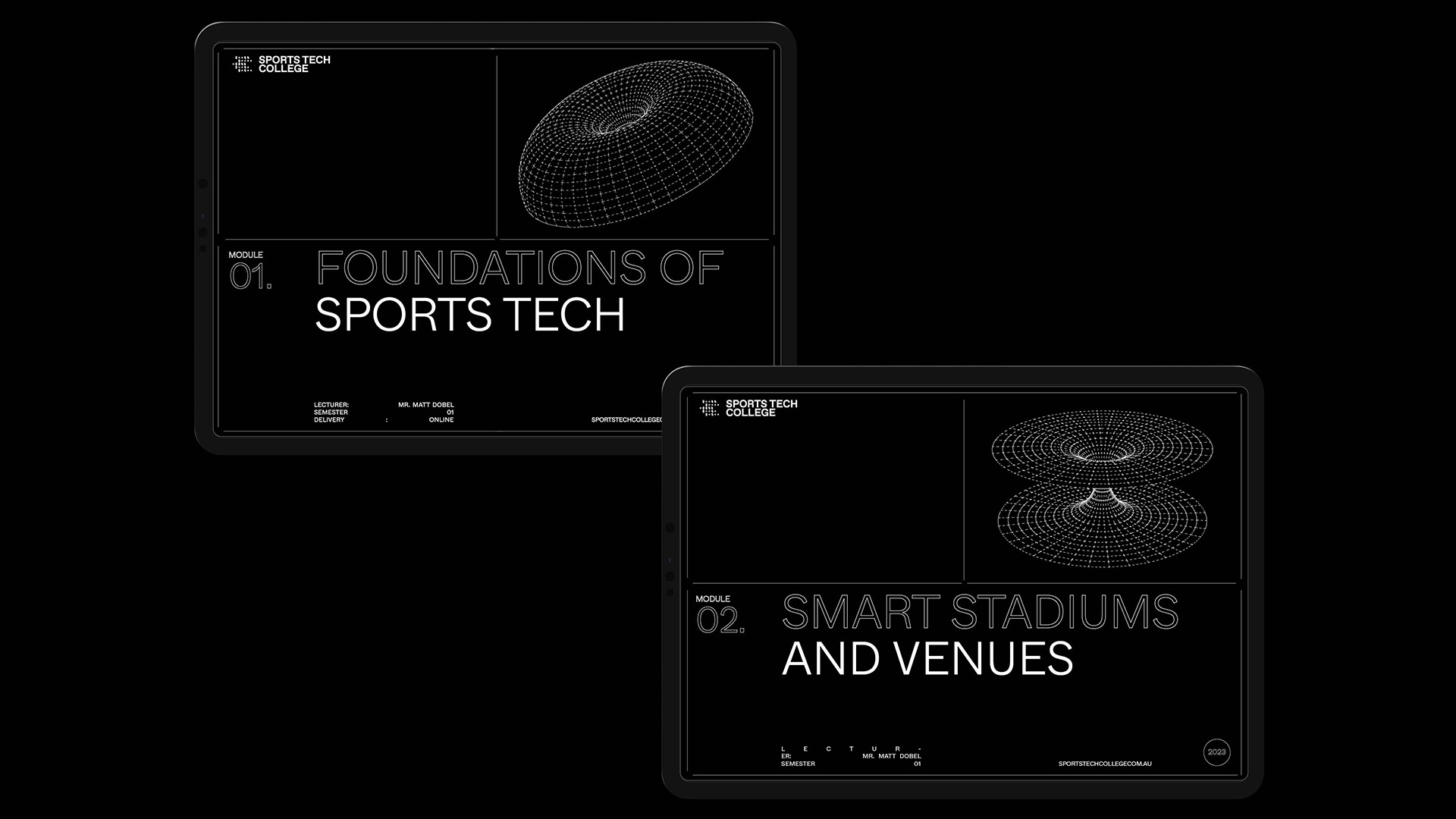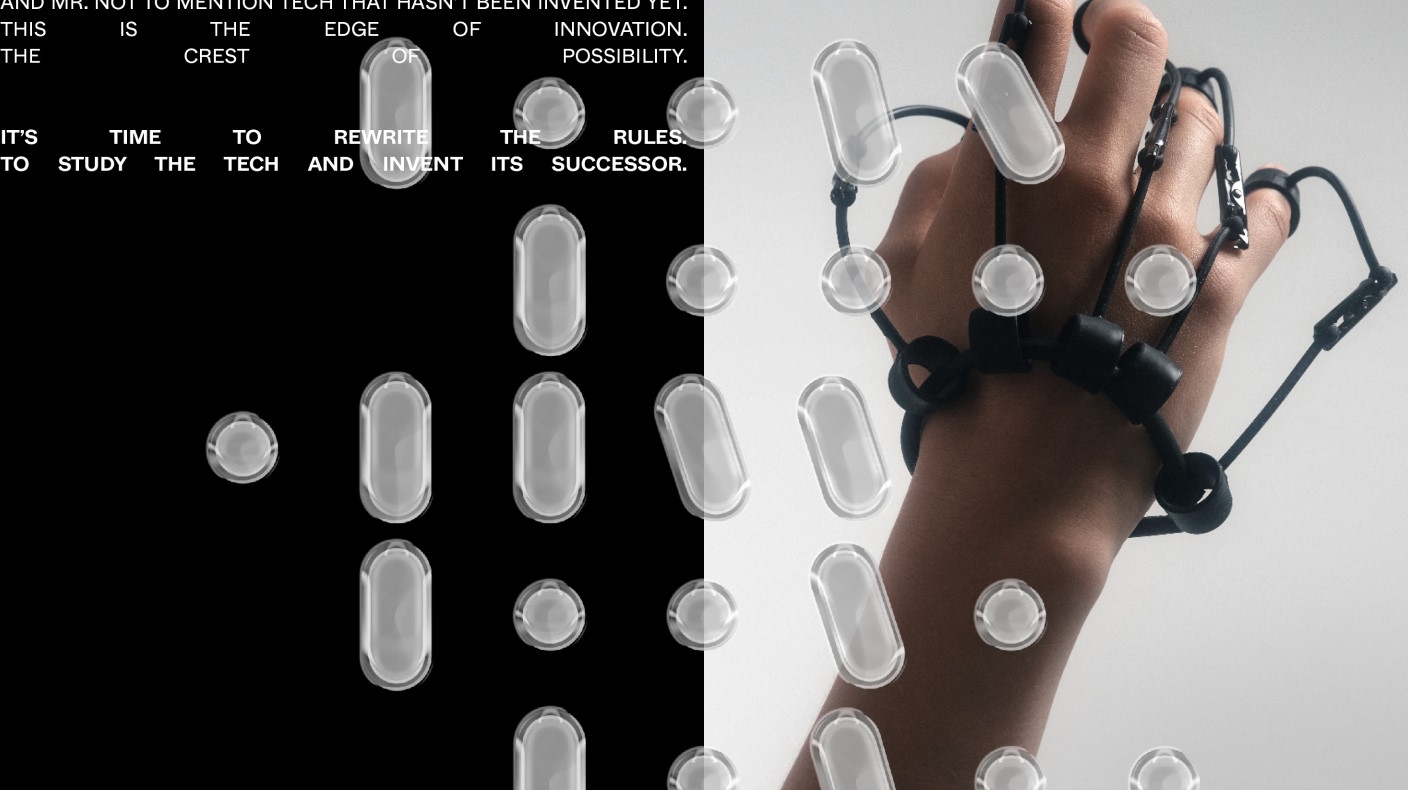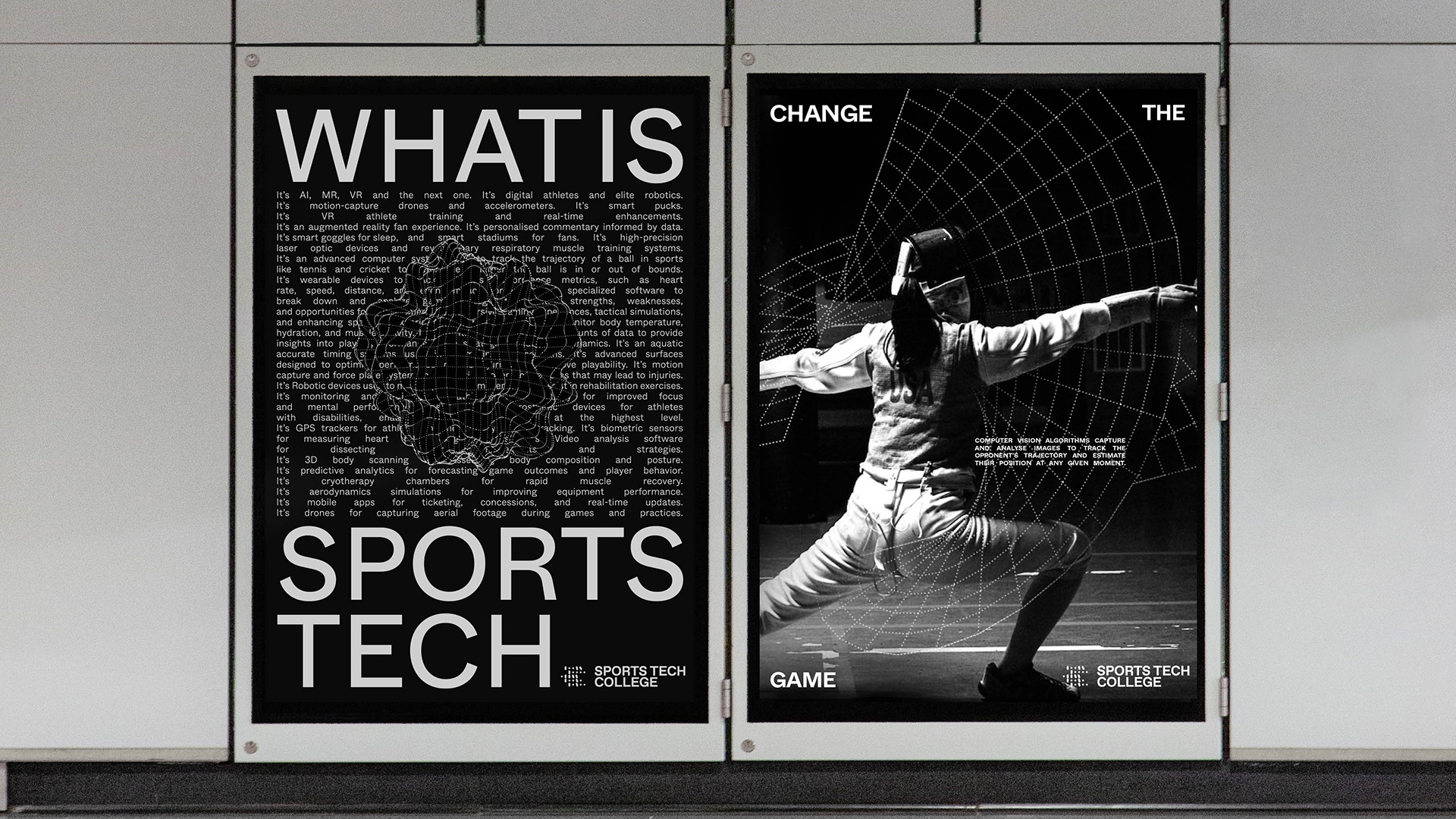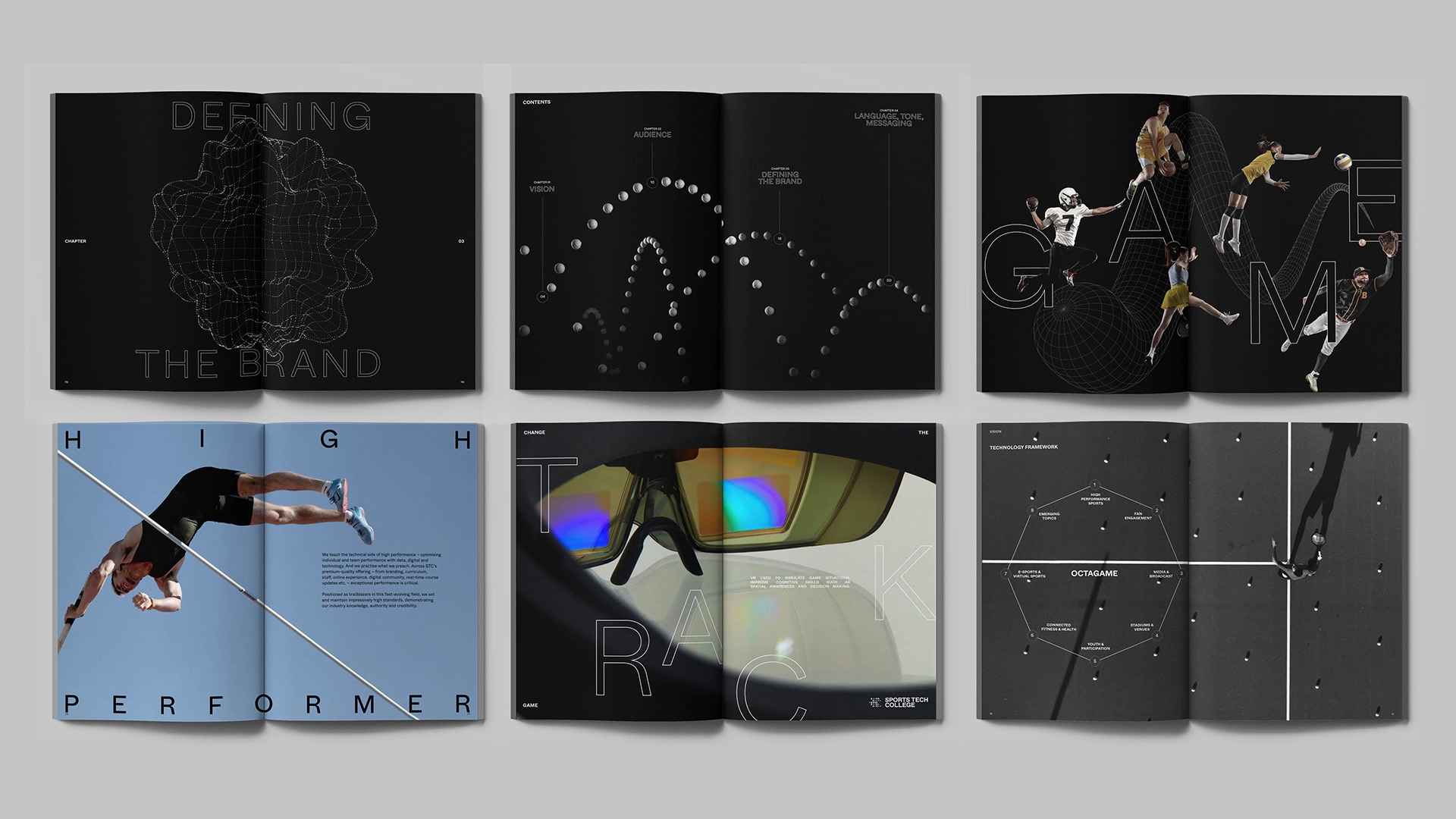 Sports tech doesn't stand still, which means it's difficult to communicate exactly what 'sports tech' entails. Instead of serving as a hurdle, we harnessed this complexity to our advantage. We steered away from over-explaining 'sports tech', and instead embraced its diversity as the key feature of our creative and messaging. We used a unique blend of 3D elements, copy and design to create a visual language and art direction that feels futuristic, fashionable and inspiring. Our brand for STC wraps education, learning and subject matter in an undeniable air of cool. This edge allows STC to connect directly and appeal strongly to its target markets.